7th annual cannabis trade show
26. - 28. 4. 2024
CZECH REPUBLIC / OSTRAVA / Triple Hall KAROLINA
KONOPEX EXPO
Trade show description
KONOPEX once again opens the door to the world of cannabis. The seventh annual cannabis festival will take place on April 26–28, 2024, in the Triple Hall Karolina complex in the center of Ostrava (Czech Republic) and will present the hemp plant in many areas of its universal use.
Exhibitions dedicated to cannabis and related products will be prepared. Cannabis seeds and seedlings with high CBD/CBDV, growing indoor or outdoor equipment, but also exhibitors focusing on cosmetics, food, or testing or processing not only cannabis but also other medicinal herbs. Take advantage of the opportunity to meet the manufacturers in person and entrust your questions to professionals.
Fans of solvent or solventless extraction, vaporization, and various smoking needs will also be delighted. From premium papers and smart filters to elaborate and handmade rigs and other necessary and additional accessories for dabbing.
You will learn a lot of interesting information and news about the processing and use of cannabis in self-medication and medical practice, food, food supplements, construction, industry, and veterinary medicine. You can also look forward to an accompanying program including lectures, discussions, conferences, and a cannabis exchange. Last but not least, workshops, competitions, and after-parties will also be prepared.
See you!
Design of your booth
Exposure options
We will be happy to offer you or help you choose an exhibition according to your ideas and requirements. There are no limits to imagination and possibilities.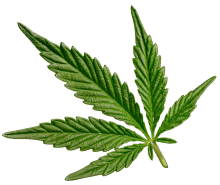 Octanorm is the most widespread system for the construction of sales stands or presentation displays, with a high variability of different solutions. Customize construction according to your ideas and needs. The size of the booth and the equipment of the exposition are subject to agreement and include equipment such as counters, showcases, shelves, tables, the possibility of building a lockable background, etc. The exhibition can be equipped with stickers and your design. We will agree on a specific solution, and you will arrive at the finished exposition.
Trade Show premises
The expo and the surrounding area
The exhibition hall (venue virtual tour) with a usable area of 4500 m² is located in the center of Ostrava in a place with excellent infrastructure. In addition to clubs and nightlife, Ostrava also offers cultural monuments, tourist and sports attractions, and, of course, the opportunity to relax in selected wellness centers.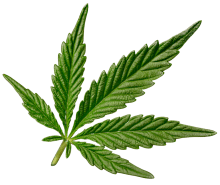 One continuous exhibition area (4500 m²). Pleasant historical appearance. Another seventh year in a bigger one!
Outdoor areas of the expo
Available place. Excellent infrastructure. Tourist activities and attractions are in the vicinity.
Interested in the cannabis industry?
Business tickets
To be added to the list of business tickets, fill in the items on the application form. There are two business tickets per company. After data processing and registration, the tickets will be sent to you by e-mail.
Business tickets are intended for companies in the field and outside the cannabis industry. And the reason for your visit?
New contacts and cooperation,
products, technology, services,
legislation, information, know-how.
IMPORTANT INFO
Where to find us?
VENUE OF THE KONOPEX EXPO
Triple Hall Karolina complex
K Trojhalí 3361/5 (navigation)
702 00 Ostrava
CZECH REPUBLIC
EXPO OPENING HOURS
| | |
| --- | --- |
| FRIDAY | 1 p.m. – 8 p.m. |
| SATURDAY | 11 a.m. – 8 p.m. |
| SUNDAY | 11 a.m. – 4:20 p.m. |
BILLING INFORMATION
KONOPEX JMJ s.r.o.
Stará 51/4
708 00 Ostrava
CZECH REPUBLIC (CZ)
VAT: CZ04894090
Bank account number: 2100966936/2010
IBAN: CZ1620100000002100966936
BIC/SWIF: FIOBCZPPXXX

Accommodation nearby
Discounted accommodation options
Recommended
Hotel Stračena City
Walk: 12 min (1,0 km)
Equipped kitchen, sauna, wifi
recommended
STING Boutique Apartments
Walk: 14 min (1,1 km)
A selection of apartments, pets welcome
recomended
Hotel Na Kafkové
Walk: 20 min (1,6 km)
Breakfast, free parking, wifi
recomended
Imperial Hotel Ostrava
Walk: 11 min (900 m)
Breakfast, fitness, wifi
CONTACT US
Are you interested in the details?
If you are interested in business tickets, please use the contact form. There are two free entries per company. We will contact you after data processing.